Archives by date
You are browsing the site archives by date.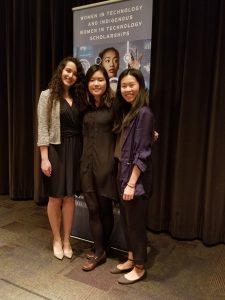 Three $10,000 scholarships out of a total of ten for all of B.C. go to Engineering Physics students! The I.K. Barber Women in Technology scholarships are awarded to recognize the valuable contributions made by women. Rajiv K. Gandhi, chair of the Irving K Barber British Columbia Scholarship Society:  "This scholarship is a good first step […]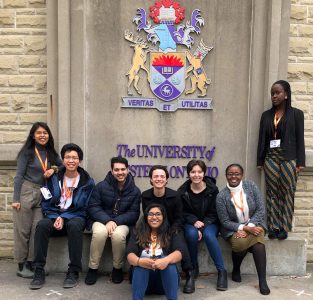 The Conference on Diversity in Engineering (CDE), an annual 3-day conference sponsored by the Canadian Federation of Engineering Students (CFES), aims to develop knowledge surrounding the variety of individuals, cultures and perspectives found within engineering communities.  This annual conference has been held since 2015 at universities across Ontario and Quebec. This year's host was The […]

UBC Orbit places second in the Critical Design Review of the Canadian Satellite Design Challenge
L – R: Sunmeet Chahal, Jasper Chan, Ryan Payne, Noah Tajwar, Julian Mentasti, Vladimir Novakovic, Timothy Wriglesworth, Justin Frank

Michael Ko invents voice controlled AI device for his brother Daniel to control his electric wheelchair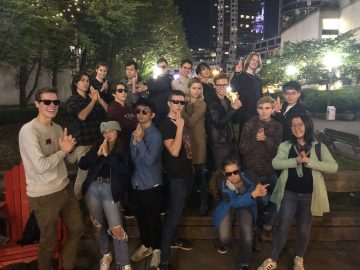 Mentors Emma, Tyler, Alistair, and Maria take their groups on a wild scavenger hunt in Vancouver. 100% participation for this crazy team-building adventure capped off with a late night dinner and some karaoke.

Congratulations to the Winners of the 2019 Engineering Physics Robot Competition!
L – R: Josh White, Kritika Joshi, Josh Zindler, and Ben Huckell
Ten $10,000 Women in Technology scholarships are awarded annually by the Irving K. Barber Society to students excelling at Computing / Data Science, Engineering or Mathematics at the post-secondary level.  Well done Parmis!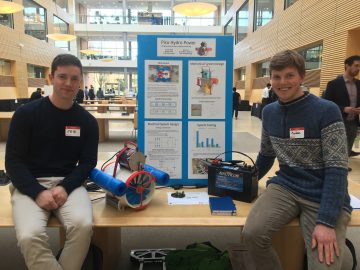 Congratulations Morten Kals and Erik MacLennan, winners of the Faculty Award at the Faculty of Applied Science Design and Innovation Day! Especially notable was the comprehensive execution of both projects, all the way down to the excellent video showcasing of the generator.  The level of quality and attention to detail was evident in all meetings […]
Calling all paper airplane fans! UBC Applied Science is hosting a paper airplane talk and workshop on Friday, March 29 at 12 noon in Kaiser 2020/2030. Come out and build the ultimate aircraft of your dreams. A series of short talks will kick off the event including a talk by Applied Science Dean James Olson. Ever […]
Wednesday, April 3, 2019 from 6 p.m. to 10 p.m. in the Engineering Student Centre, 2335 Engineering Road, Vancouver.  Dress is business casual. RSVP here.