Archives by date
You are browsing the site archives by date.
Please refer to UBC online for a comprehensive list of term start and end dates.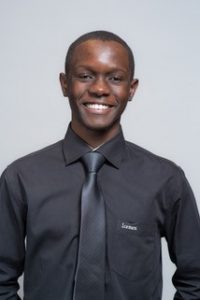 Congratulations Brendon Tankwa, selected to receive a Rhodes Scholarship for 2021! "This years candidates are among the most competitive candidates that we have ever had. The candidates represent the diversity of our country. All have outstanding academic achievements and a keen focus on transformative leadership in their communities and beyond." Dr Tariro Makadzange the Zimbabwe […]
Are you a high school or first year student interested in Engineering Physics or other UBC engineering programs?  Join us on Saturday, November 7, 2020. Time: 10:00am to 2:30pm   Location: Online Speak with engineering students, advisors and instructors at our virtual event.  RSVP

Winners of the 2020 Robot Competition [with their robots] L – R: Nick Bratvold [Sawyer Sailor]; Lewis Arnold [Infinite Innovator]; Holden Jones [The Little RowBot That Could]; Mykal Bakker-Westeinde [Jenny]

We are very excited that our very own Bernhard Zender has been recognized with a President's Service Award for Excellence for 2020. This award is given to a handful of UBC staff every year who, to name just a few of the criteria, excel in their area of work, go above and beyond their job […]

Yas Oloumi Yazdi and David Black working on a breathing, anthropomorphic phantom for Positron Emission Tomography
Initially planned to take place in Bordeaux, France, the team was looking forward to attending their first team competition. However, due to Covid-19 policies, the competition was changed to virtual. Despite the challenges associated with working remotely, and on such short notice, they were able to qualify as the only North American team in their […]
UBC students Frank Jia (Engineering Physics), Isabella Funa (Kinesiology), Mikey Jose (Sciences), and Tricia Jose (Sciences) create initiative to connect mission-aligned businesses (who can provide their products for free or by discount) with BC healthcare facilities in need during the COVID-19 pandemic:  Supply the Frontlines. Frank Jia:  "By doing this, we hope to provide some […]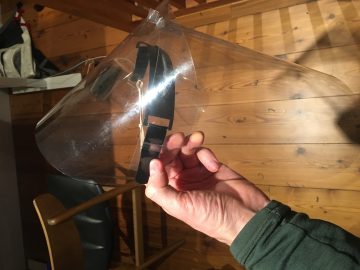 https://apsc.ubc.ca/spotlight/alumni/a-q-a-with-dylan-gunn-on-his-work-to-combat-covid-19 Face shields made by Packright The Engineering Physics Program thanks the Conconi Family Foundation for their generous financial support!

Congratulations Edmund Chan (far right) and his team L – R: Harmit Singh, Alexander Williams, and Lawrence Xiao for a first place finish!